T'ai Chi Chih is softness in action
like the bamboo that bends gracefully
before the wind but does not break.
From the book "Spiritual Odyssey" by Justin Stone
There are no
coincidences in life
The Universe (Chi) takes us where we need to be,

we just need to be awake to realize it.
About 15 years ago my wife and I were looking for an activity to do together to get some exercise and help stave off the aging process.  We saw a listing for an evening T'ai Chi class at the local vocational school.  I had always had somewhat of an interest in martial arts, so we decided to give it a try.  We enjoyed the experience of Wu Style T'ai Chi, completed the 8-week class, however the class was not offered again.
Some years later T'ai Chi was back on the schedule of classes being offered.  By this time my spouse had found Yoga and other exercise classes.  Having enjoyed the class so much previously, I pursued the T'ai Chi class on my own, even though this time it was Yang Style T'ai Chi. I enjoyed this very much, and continued studying in this class for several years.  It was more of a martial-art feel than Wu style, and I felt great benefits in energy, balance, and peace-of-mind in it's practice.  Unfortunately, again, the school discontinued offering the class.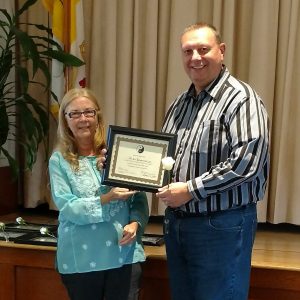 In the meantime I had developed degenerative arthritis of the hips, and was unable to continue doing the kicks and deep lunges that the practice required, so I stopped doing T'ai Chi altogether.  Shortly after this I had a total hip replacement. I did the recommended rehabilitation with zeal, and eventually got the go-ahead from the doctor to resume any physical activities that I could tolerate.
I found that T'ai Chi had just recently been placed back on the class schedule at the school, so I decided to sign up and see if I could do it.  When I arrived at the classroom, the sign on the door said "T'ai Chi Chih", not "T'ai Chi", and there was a different teacher in the room.
I decided since I was already there, I might as well see what the addition of the word "Chih" did to the practice.  After half an hour of the class, my hands tingling and pulsating with Chi, I was in love with this practice.
I HAD AWAKENED TO THE FACT THAT T'AI CHI CHIH HAD FOUND ME,  I DIDN'T FIND IT!
I continued it for four or five 8-week sessions. I felt that his could be what I have wanted for several decades!
Having been a Physical Education Major, I had always wanted to be a Teacher/Coach, but circumstances lead me in another direction. I asked my T'ai Chi Chih teacher how to become a teacher. She provided me with the coaching required to enter the Teacher Training program, which I pursued vigorously.
Finally I have become a Teacher/Coach and couldn't be happier teaching T'ai Chi Chih.
I am so thankful that the Chi lead me in this direction, and that I awakened to the opportunity that was set before me. I am now so pleased to be able to share the gift of T'ai Chi Chih with anyone that is willing to learn it!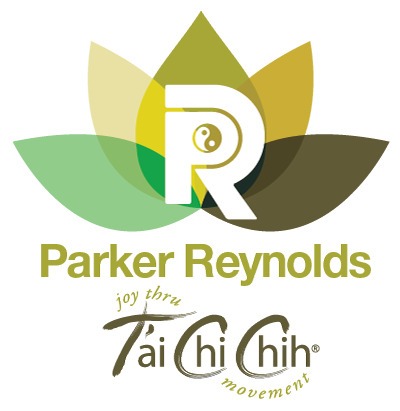 Arthritis
---
Having been an offensive lineman on a Division One football team, I have developed arthritis in my hands and hip joints. After a few weeks of T'ai Chi Chih, I noticed that the pain in my fingers was greatly reduced. There was nerve and muscle pain from my total hip replacement. I don't like taking pain killers, but until I started T'ai Chi Chih, it was the only way to get a little relief. Now the pain is gone and so are the pills.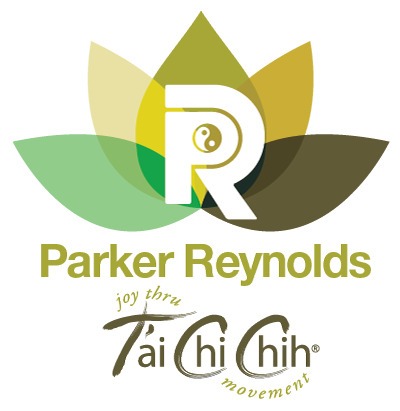 Calming
---
T'ai Chi Chih has calmed my aggressive reactions in response to actions of others, especially where it concerns driving. This happened very gradually, and was pointed out to me as we were driving on the highway. I felt my wife staring at me, so I asked her what was wrong, and she said, "I can't believe you let him get away with that"! I didn't realize that I had just 'let it go' and didn't react. In the past I would have had an angry, unsafe reaction. My wife wanted to know what I had done with her real husband!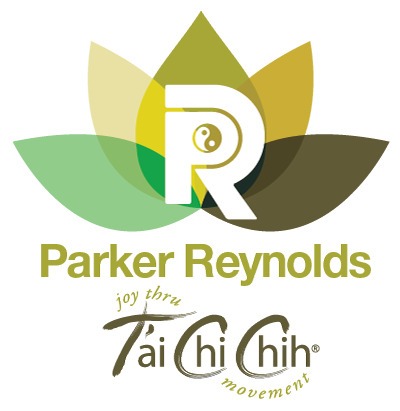 Relax
---
Panic attacks. During stressful times I have been subject to occasional panic attacks. Since practicing regularly I have not had a panic attack. A couple times I have awakened and felt the panic rising, so I got up and did a few minutes of Rocking Motion, which grounded me and relaxed me, and I was able to avoid the panic and return to sleep.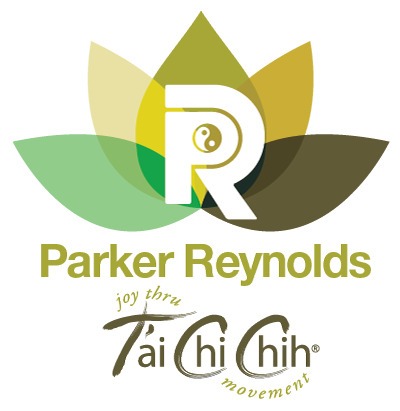 JOY
---
Thanks to my teachers for continually emphasizing to bring the concentration to the soles of the feet. By being grounded and centered I was able to be present in the moment and not thinking about what I have to get done, what happened at work today and so on. By continually working on maintaining focus in the soles of the feet, the flow of Energy increased, and I felt a sense of well being. Joy was there. It felt so right! It was shortly after that that I noticed the increased joy spilling over into my everyday life. The smiles of my grandchildren, the beauty of a cardinal at the bird feeder, sunsets, and many other things that I never took the time to really see. These things were always there, but my awareness of them and the joy of being present in them is greater!
testimonials
Hear it from the students!
I've been in the T'ai Chi Chih class for almost 2 years at the suggestion of my medical practitioner to help with a pinched nerve in my neck.  This class has helped a lot, as well as improved my overall balance.

Student

T'ai Chi Chih has greatly improved my balance and that is reflected in my gait and endurance. An overall sense of well-being has also been a benefit that I have noted from my practices. The group setting provides additional support and reinforcement. Pat M.

Student

My daughter Melissa signed me up for Parker's class as part of my recovery from some serious medical issues. I'm so grateful she did! Tai Chi Chih is a moving meditation that anyone can do and the benefits are physical as well as mental At the end of each class I feel more flexible and my spirit is lifted.Parker is a wonderful teacher and I highly recommend this practice as part of a holistic approach to a healthy lifestyle!

Why I Like T'ai Chi Chih and What it Means To Me T'ai Chi Chih is a good, positive place to be to tune out all the negative, evil and sad things happening in the world. I look forward to class each week, a calming and relaxing place to be, and to meet new friends (my "T'ai Chi Chih" family).  It gives me energy and makes me feel good about the day!